How We Can Help
"We offer coaching and consulting services to help career professionals and individuals who want more out of their lives to re-imagine the possibilities and achieve transformational results in their work and in life."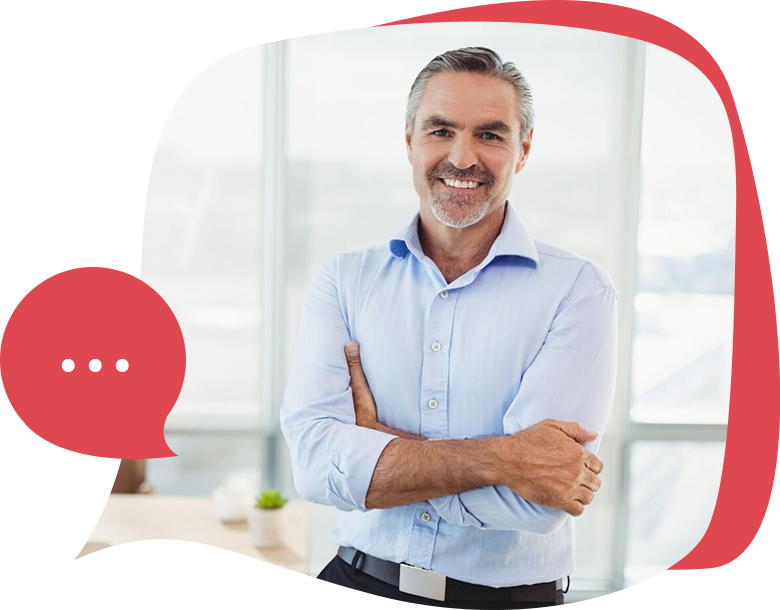 Our Services
We help people to step up in all areas of their work and life - to create better places to work, to create greater families and communities, and contribute more to the world
Do you want to connect more with your capacity to empower people, influence decision makers, navigate corporate politics, manage priorities and have quality conversations? Mastering these areas will help you achieve greater results, make your organisation a better place to work through building your capacities for:
Confidence and gravitas

Influencing and negotiating

Strategic and political acumen

Leading through change

Engaging staff to be their best

Decision making, prioritisation and workload management
Are you clear on your career options for now and the future? Would you like to have work that leverages your strengths and is in integrity with your values? Let's explore the ways that you could navigate:
Landing that promotion

Redundancy with confidence

Return to work

Transition to retirement or re-passioning?

Career crossroads

Juggling it all and work/life balance
Do you want your team to connect with more understanding of each other and the best ways of working together to enjoy co-creating greater outcomes? Let's find ways to create mastery of:
Collaborative working

Creating and building high-performing teams

Intercultural understanding

Interpersonal dynamics

Breaking down the silos – from "us and them" to "we"
Do you need help with navigating a difficult relationship at work or in your life? Let's explore the possibilities for finding the best way forward in:
Conflict resolution

Mediation and conciliation

Bullying and abusive behaviours at home or at work

From challenging to creative relationships

Cross-cultural dynamics
Do you seek clarity in the maelstrom of your life and work? Do you yearn to be the true "you"? Mastering these questions will help you to explore the possibilities for achieving your potential and creating a better world for you and your loved ones:
Clarifying your purpose and values

Self-awareness and personal growth

Resilience, wellbeing and stress management

Navigating changes in your life

Complex problem solving and discovering possibilities

Setting boundaries and choosing for you
Would you like expert advice on optimising or resolving a workplace situation? Do you require workshops or facilitated conversations to grow people at work or in their lives? Get in touch to explore the solutions we can tailor for you or your organisation:
Leadership development programs

Personal development workshops

Workplace psychology consulting

Stakeholder consultation, analysis and reporting

Psychometric assessment and assessment centres
Take Action Now
The Coaching Process
What are the possibilities that you have not yet imagined?
From problems to possibilities – coaching can create a whole new reality for you. How about a discovery session?
Why Choose Michelle Robbé
No 'one-size-fits-all' solution
It's all about you. Your wiring, your situation, your skills and your pain points are like no-one else's.
Your coaching experience is uniquely tailored to you and what is showing up in your world.
500+ people transformed

Over 200 leaders have been coached to achieve greater outcomes for their employees, their organisation and the people it serves. Hundreds of individuals have experienced life changing personal growth through coaching and personal development workshops.

International expert

Michelle is well credentialed with an MBA, Master of Organisational Psychology, and over 15 years in corporate roles across six industries. Her global and intercultural know-how is gained from living in four countries and working with dozens of clients in North America, Europe, UK, Asia Pacific, and South Africa.

Executive experience

Michelle has held senior and executive roles and knows firsthand the challenges and rewards of leading hundreds of people through change, managing the political landscape and managing multimillion-dollar projects and change management programs.

Coaching psychologist

As a registered psychologist, Michelle specialises in combining powerful coaching techniques with the tools of Positive Psychology to create lasting positive change for individuals and organisations.

Global services

No matter where you are in the world, you can be coached via video links or telephone - in the comfort of your home, office or anywhere that you can get an internet or phone connection.

Face to face coaching

You can be coached face to face in Sydney Australia in the first instance. We have a growing network of coaches around the world. Contact us if you would like face to face coaching in other locations.
You can step up and achieve greater outcomes at work, home and in the world
all whilst being more authentically you.
Find out how
Case

Studies
Case Study 1

Donec quam felis, ultricies nec, pellentesque eu, pretium quis, sem. Nulla consequat massa quis enim. Donec pede justo, fringilla vel, aliquet nec, vulputate eget, arcu.

Read and Download Case Study Now

Case Study 2

Donec quam felis, ultricies nec, pellentesque eu, pretium quis, sem. Nulla consequat massa quis enim. Donec pede justo, fringilla vel, aliquet nec, vulputate eget, arcu.

Read and Download Case Study Now

Case Study 3

Donec quam felis, ultricies nec, pellentesque eu, pretium quis, sem. Nulla consequat massa quis enim. Donec pede justo, fringilla vel, aliquet nec, vulputate eget, arcu.

Read and Download Case Study Now
Testimonials
Michelle's clients experience transformational results. Here is what some of them had to say:
My time with Michelle and the coaching journey with her was like surfacing from deep water for air that I didn't realise I needed. It allowed me the opportunity to stop, acknowledge who I am and where I was and allowed me the space to envision where I could go and how to get there.
Anne M., Executive and mother to be
Michelle brought to life with me the limitations I put on myself and challenged me to re-evaluate these and approach them differently and with greater courage. At this time in my career there was significant change occurring in the business and the assistance received from Michelle in having confidence and courage in my leadership approach was valuable and I am thankful for the experience.
Justine E., Director
leading teams through change
I'm not sure if you are aware of how much you have influenced the way I conduct myself in the workplace, I thought our coaching sessions was the most valuable part of the course, the way you challenged me was fantastic and really appreciate the help you have provided me. I hope to continue more coaching in the future; you have made an enormous difference in my life and career.
Mark H., Senior Manager
Sydney Trains
Michelle challenged me to do more than just think through capabilities and goals, but to take real action. I like that Michelle held me to account at each coaching session. With Michelle's support and guidance my actions were reflected in very positive feedback from my manager and peers in the 360 degree survey. The new insights and confidence I gained from Michelle's coaching helped me to achieve my goal of securing an executive position.
Kylie N., Director
Department of Justice
Michelle is an engaging and thoughtful coach. She is flexible in her approach and helps her client to develop options for progressing their leadership journey. Her psychology background allows her to understand the 'why' behind a client's behaviours and help them develop mechanisms to leverage or address their strengths and weaknesses.
Meg M., Executive Director
Policy in Education
I had the pleasure of working with Michelle Robbe as an Executive Coach. Her ability to listen, reflect and encourage the development of usable strategies with honesty and insight that belay her experience was invaluable. Would recommend her to anyone looking to develop themselves and their career.
Michael C., Director Architecture
Department of Industry
Michelle Robbé Story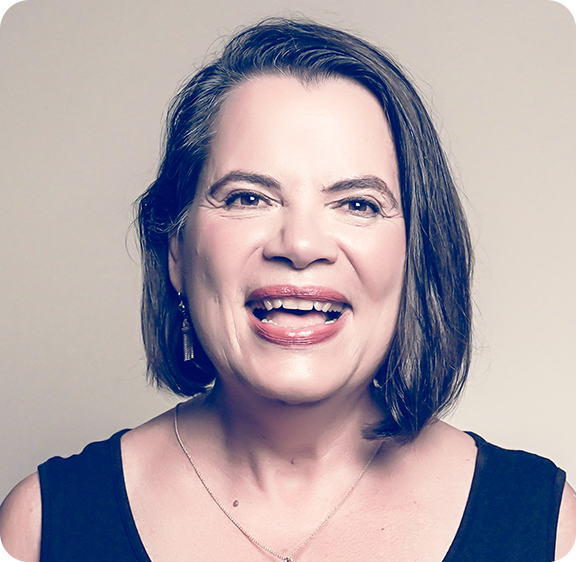 Get in touch now
Changing the world, one person at a time
In my corporate career, I found myself as a newly appointed senior executive at Telstra in a whole new reality of unfamiliar politics, unwritten rules of engagement and ambiguous spheres of influence. No-one helped me to navigate this exciting and daunting landscape. I have also worked in toxic cultures where leaders were ill equipped to empower, engage, inspire and enable people to be the best version of themselves and deliver outcomes for the benefit of the organisation and the people it serves. I reinvented myself as a coaching psychologist to give executives, emerging leaders and employees what I never had in becoming an effective leader and achieving greater outcomes.
In the ups and downs of life I yearned for someone to help me find clarity and a way forward in those tangled webs of relationships, career, health, finances, parenting and all the ways I gave up being me in order to "fit in". This yearning has been channelled into coaching hundreds of people to connect with their true nature, relate to others better, live greater lives and be more of a contribution to the world.
I just love when my clients reach that "aha" moment and their lives are transformed. I am constantly in awe and wonder at the privilege of co-creating whole new realities for people, and the change that this creates in the world. I would love to have the honour of working with you to expand your extraordinary capacities and create a life changing experience.
Experience

Coaching Psychologist

Former Executive
Contact Michelle Robbé. Let's explore what is possible for you.